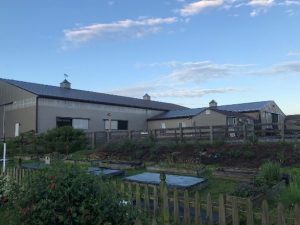 Fox Lea Farm began as a privately owned home with acreage in Barnesville, Md., upon which a beautiful barn, indoor and ring was built. As the owners brought their horses from nearby boarding barns to their new home, they had a few empty stalls.
Long-time equestrian Patricia Milligan, joined by her originally non-horsey but willing to learn husband, Michael Fox, pondered what to do about the empty stalls. As all horse people know, empty stalls never remain empty for long.
Having many rescue dogs over the years, Patricia was interested in dabbling in horse rescue. After all, she had a few empty stalls. A chain of chatty horse friends with a variety of connections eventually let her to the Eastern Shore and a mini horse rescue in need of foster homes.
Owen, a very sickly mini horse, and Bodhi, his mini donkey companion, arrived and broke Patricia's heart. Owen was so emaciated and listless, it did not seem as if he'd live. Thanks to good food, good care and some luck, he made it, but it was three months before he started running and jumping like healthy foals are supposed to.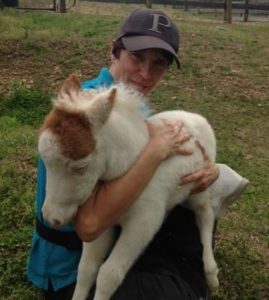 Next came Skittles, literally pulled off a rendering truck with a big belly, presumably from worms, but which turned out to be spunky baby Peanut, born right there at Fox Lea Farm, no bigger than dog.
That was the turning point. It was no longer about filling stalls (indeed new stalls and equine living quarters had to be created), but about becoming a champion for these littlest equines who so often found themselves in dire situations without options.
Working with other rescues and pulling minis out of auctions where kill buyers were bidding, Fox Lea Farm eventually had more than 10 rescued mini horses. To become