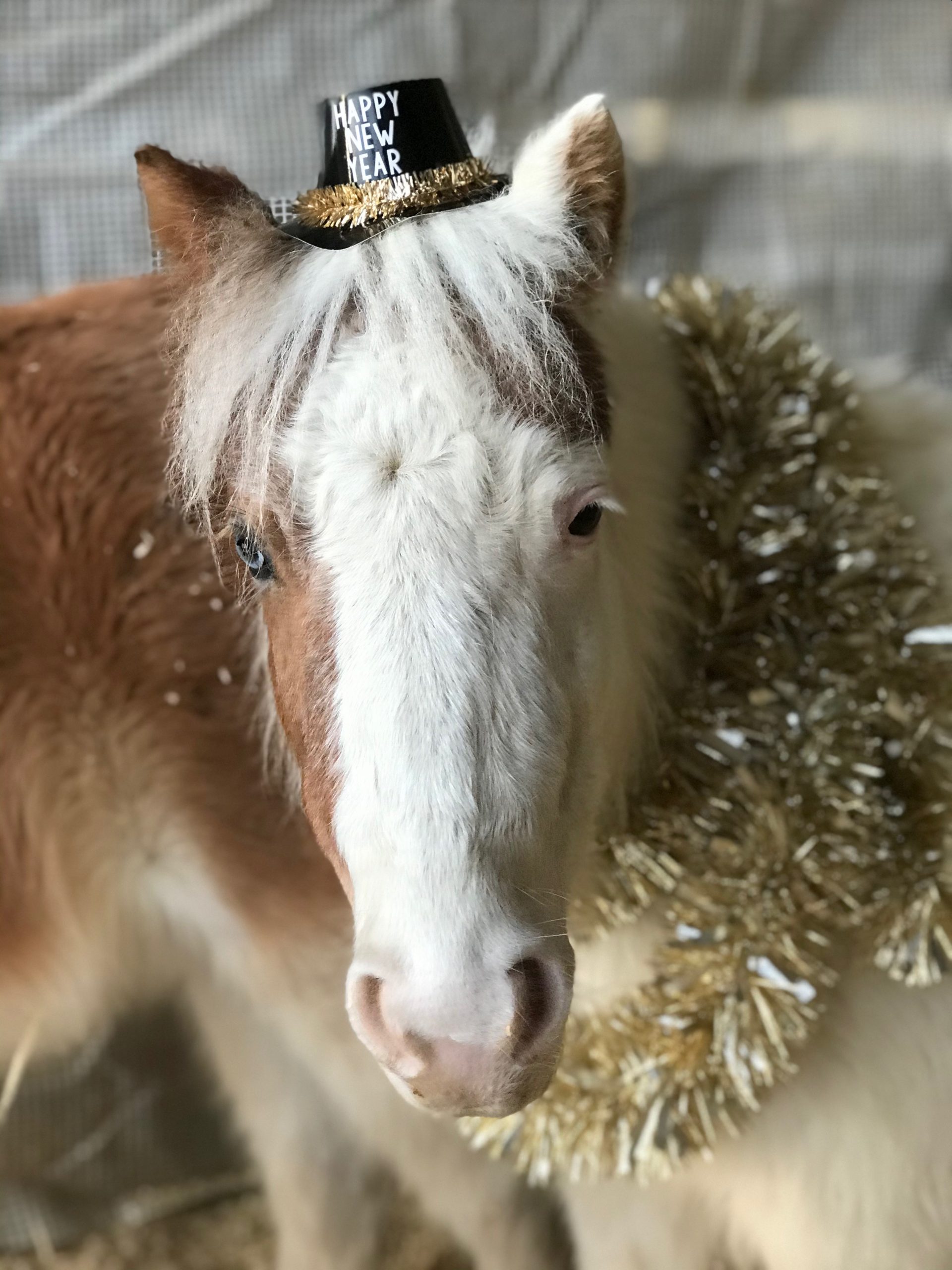 It's a new year … let's welcome 2022
Warmest wishes to our supporters for a great 2022. We are planning great things for the new year — both virtual and in real life. First off — our slogan for 2022 "Give a little to save a Little." Please spread the word! We have many exciting things happening. We have a podcast "TinyHorse Talk", we have virtual sponsors who love to come out and visit "their minis". We have new horses that will be arriving soon. We'll keep you updated here and on our Facebook page. We remain grateful to all our supporters. Without your help these minis wouldn't be on their way to recovery. Please check out the How You Can Help section for ways you can support the rescue and our minis.
Thank you and, again, Happy New Year.
Trish Milligan, President